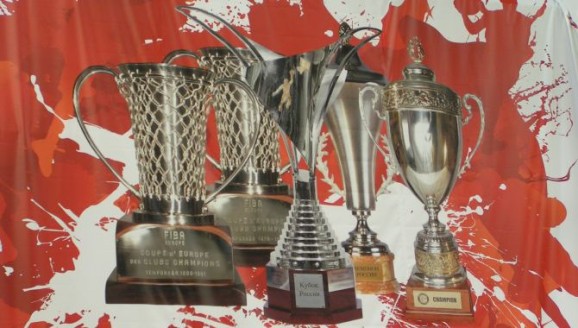 FORCING THEM TO FIGHT
This Sunday at O2 Arena Prague, we can be expecting one of the highlights of this season – a home game against the European-calibre giants, CSKA Moscow. According to what our players' said recently, we are going to be tough opponents.
These pre-match statements express firm determination. The Nymburk club has great motivation to succeed against one of the best teams in Europe and our players and coaches feel an opportunity to come off as a surprise to the rest of the basketball world. "CSKA is one of the best clubs in Europe and also one of the richest. It is a great chance for us to put our team on the map," our coach Ronen Ginzburg said. "I hope a lot of people will find their way to O2 Arena and will create great atmosphere," he added.
Winger Lukas Palyza recalls the two last competitions against CSKA. "We were in the lead against them in Moscow until Teodosic started to push hard on us. We did beat them in Pardubice last year, but they will definitely try to win in Prague. They are not going to underestimate us this time." He also said that our players "have huge motivation to play hard during the entire match" and "will force them to fight".
Vojt?ch Hruban is also enjoying great games after joining the Nymburk team last year. The match against CSKA may turn out a great one. "We had a nice media campaign going on here. This is a prestigious match and we want to achieve the best possible result. We want to play like we did against Zalgiris. We aren't favourites of this match and even though we may lose, we have to force them to try their hardest until the very end," another Nymburk winger believes.
vloženo: 15.03.2013 21:29 / přečteno: 33793x
« Back