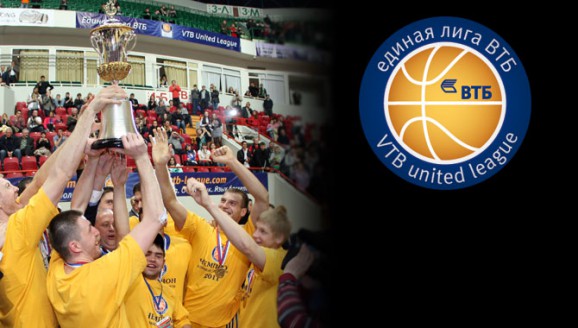 LAST GAME OF VTB LEAGUE
Nymburk will be playing against Cmoki in the capital of Belarus on Sunday. It is going to be the closing game of VTB.
At this point, before the final round of the regular season, Minsk occupies last place together with Lithuanian Neptun. Nymburk's position – eighth place, way ahead of both Neptun and Cmoki – is secure and even if we lose we are not going to drop down on the bottom of group B table. In any case, the trip to Minsk will be far from vacation for our players – they of course want the last game of VTB to be a success.
"The pride of our team is at stake, we want to enjoy the feeling of victory. It is an international game and the last one of this season. We will be competing both for victory and the prestige of our team as well. Otherwise we would not even have to board the plane," Rado Ran?ík, one of our leaders, summed up the motivation of our team.
Nymburk played a home game with Cmoki just before Christmas and did have a hard time. We do not expect that it is going to be different in now Minsk, especially when Cmoki defeated the group's leading team Žalgiris a few days ago. "They have shown what shape they are in and that the games tend to be even. It is clear that the last losing team is able to defeat the leader in VTB. There is no weak team," pivotman Petr Benda said.
Minsk's primary goal is not to end up in last place of the VTB league for the second time in a row. "They will not just give up and they know how to play basketball. They will want to show that they are getting better. Last year they did not win a single match, this year they won two. The match that lies ahead of us is not going to be easy," said Rado and he knows what Nymburk is in for.
Rado Ran?ík's absence was felt acutely when we went to Krasnojarsk, where we suffered a twenty-two-point defeat. Nymburk team is not willing to come back with a similar result this time. "Good defence and efficient counter-attacks are fundamental. We will also have to try to play a fast game against their pivots. We cannot allow their style to be pushed on us. We will have to make them play the way we want," Rado reflected on game strategy.
Players of Minsk are a backbone of Belarus national team and the fact that they beat Žalgiris Kaunas clearly indicates that local basketball is on the rise, like Rado Ran?ík said. Petr Benda agrees with him: "When they defeated Žalgiris, they have proven that they have what it takes. They will want to prove that again on Sunday. I think the chances are fifty-fifty."
vloženo: 23.03.2013 22:05 / přečteno: 33747x
« Back