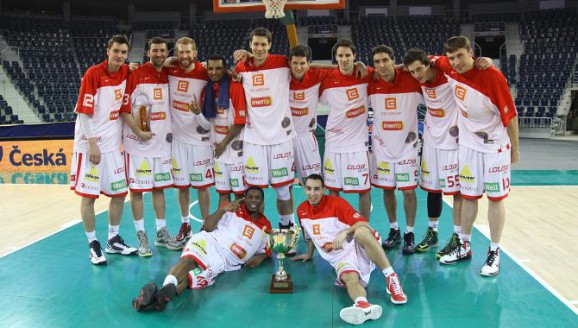 CZECH CUP CHAMPIONS!
Nymburk won the Czech Cup for the seventh time in a row and ninth time overall.
In the first quarterfinal series Nymburk defeated currently fifth team of the Czech league highly 101:68. In the semifinal against Ostrava, the second team of the Czech league, Nymburk got great advantage as well as in the game before. The final result 100:67 speaks for itself. Nymburk didn't want to admit any surprise and was highly leading from the first quarter. We overplayed our opponent in all activities – in rebounds, assists and shooting success.
Also the final game against Pardubice started very well for us. We were leading fast, but Pardubice didn't give up. They started to be closer and closer, we made great advantage again, but Pardubice showed they power and one and half minute till the end the score was toughed. Then we didn't score in three attacks in a row (after 2 offensive rebounds), but thankfully the opponent was not successful neither. After foul Carter made both free throws and Pomikálek made an extremely important rebound, which meant the win for us with final score 87:83.
vloženo: 11.02.2013 21:22 / přečteno: 34815x
« Back