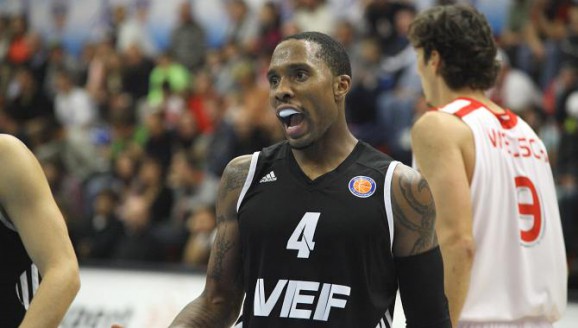 LOST GAME IN THE FINAL MINUTES
This year we met with Riga for the second time and we want to take back the lost in VTB league in Nymburk. Both teams had the same score in Last16 of Eurocup with 1 win and 1 lost.
In the first half we played much better then Riga. The first point came from us with 2 triples made by Rancik and Pomikalek. The great defense of Vojta Hruban meant, that Rowland score in the end of the first half for the first time. We made a good advantage, but Riga came back.
We started the second half with the 11:2 run and our leading was by 17 points! But Riga didn't give up, made its own run of 11 points and our advantage was deleted. We were still leading by few points, but in the last minutes of the fourth quarter Riga score 4 triples in a row and we lost the leading. The final 2 minutes were full of tactics fouls and free throws and Riga was luckier. We lost again in our home game, this time by 5 points, 80:85.
Quotes:
Coach of Nymburk, Ronen Ginzburg:
"First of all, congratulations to Riga. It is the most disappointing game for as long as I have been in Nymburk. For 35 minutes we played great against a top team; one of the best teams in the Eurocup this year. We played without Efevbehra and Rancik had problems, but we were able to play with them. In last minutes we missed some open shots and layups and were punished. I can say just one word – disappointment."
Coach of Riga, Ramunas Butautas:
"It was very tough game. Nymburk played better in the first half. We had problems both on offense and on defense. The beginning of the second half was not good for us, but then we started to play much more aggressive defense and Nymburk missed some open shots and gave us a chance to run. The end was very nervous, but we were luckier. It was a team victory and we have to prepare well for the next game in Riga."
vloženo: 25.01.2013 11:47 / přečteno: 33477x
« Back