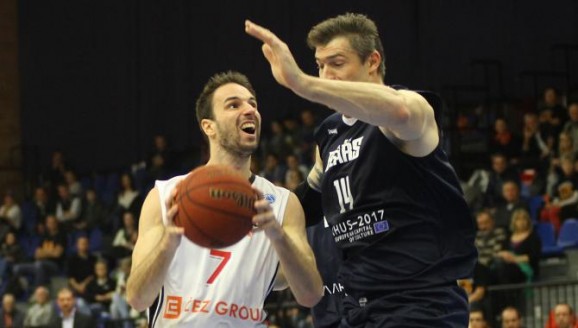 FIRST HOME DEFEAT
Nymburk suffered thefirst home defeat in thenew season. It happened in the FIBA Europe Cup game against Bakken Bears Aarhus by the result 64:66.
Nymburk in now at the third place in the Group F with 1-1 while Bakken Bears Aarhus moved to the first place with 2-0.
With the scores tied at 55-55 and 2:44 to go, Nicolai Iversen and Carles Bivia hit back-to-back three-pointers for the Bears as they quickly built a lead they would not surrender. Not that it was easy going - Thomas Laerke fouled Howard Sant-Roos as he went for a three with 17 seconds left and Sant-Roos hit all three free throws to make it a one-point game, but the Bears hung on. Nymburk had the last position, but Chasson Randle missed the open 3-pionter.
vloženo: 05.11.2015 10:08 / aktualizováno: 05.11.2015 10:07 / přečteno: 29333x
« Back