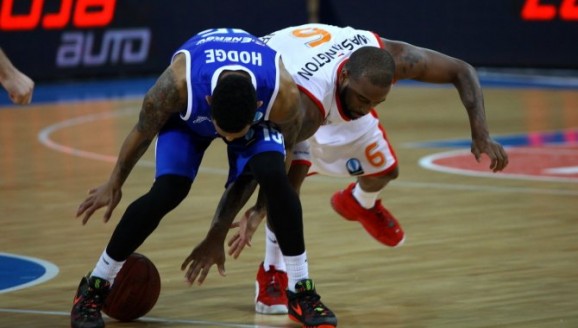 EC: NYMBURK IS STILL ALIVE
Nymburk stayed alive in Eurocup after big road win over Zenit Petrohrad, 84:63. It's a second consecutive victory for us, improving us to 2-3 record in Group G, the same as Zenit.
Nymburk will need to win next week in order to have a chance of advancing. Nymburk now also holds a tie break advantage over Zenit, having overcome a 12-point home loss from Round 1.
Nymburk built a double-digit lead with a strong finish of the first quarter, then broke the game open with a 0-9 third quarter run that gave the visitors their biggest lead of the night, 44-67. Nymburk never looked back, as Christian Burn paced the winners with 16 points, Tre Simmons netted 14, while Darius Washington and Vojtech Hruban each had 13 for Nymburk. Walter Hodge scored 15 for the hosts, Artem Vikhrov had 12, while Dejan Borovnjak collected 11 points and 9 rebounds in defeat.
vloženo: 05.02.2015 19:16 / přečteno: 29202x
« Back