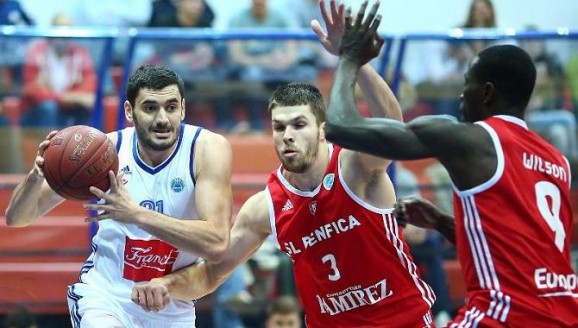 NEW POWER FORWARD JAGODIC-KURIDZA
Marko Jagodic-Kuridza will continue to showcase his low-post moves on the FIBA Europe Cup courts, but from now on he will do it in Group P and in a CEZ Basketball Numburk jersey, instead of playing in Group S with Cibona Zagreb. 28-year old power forward had agreed to terms with the Croatian side for the termination of his contract in order to pen a new deal with the Czech champions.
"Marko is a very experienced player who comes to help our inside game," commented Nymburk head coach coach Ronen Ginzburg.
"We still have in front us a large chunk of the season and we needed to be prepared because the coming months will be difficult, so we decided to further strengthen the roster and add enough to deal with potential injuries.
"Marko had a try-out with us three years ago so we know him, and of all the options that were on the table at this stage of the season he was certainly the best."
Jagodic-Kuridza had been a solid contributor for the Zagreb club since 2012, including as a member of the Cibona side which conquered the 2014 ABA Adriatic League crown.
He is averaging 14.5 points and 9.5 rebounds in over 32 minutes of play per game in the FIBA Europe Cup while he had 10.5 points and 6.9 rebounds in 31 minutes per contest in the ABA League.
vloženo: 07.01.2016 20:43 / přečteno: 30541x
« Back