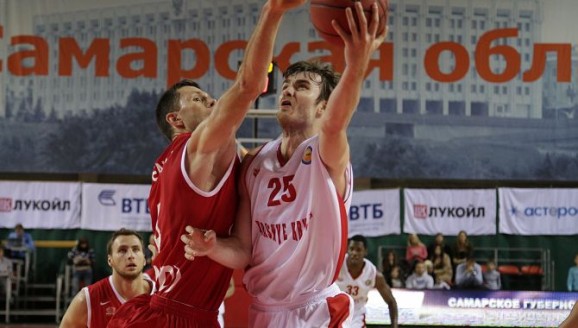 THE SECOND DEFEAT ON THE TRIP
CEZ BASKETBALL Nymburk also lost the second game on a trip to Russia. After losing in St. Petersburg on Monday lost on Saturday in Samara 84:95.
Samarawasthe better teamfrom the first minutes of the game. The best scorer was finally Nymburk´s former point guard Scott Reynolds (24 points, six assists).
Despite the double-digit deficit in the second half, the visitors refused to fold. Nymburk tightened the screws on defense, holding Krylia scoreless for 3 minutes. But the home team eventually broke through, led by Dmitrii Arteshin, whose 3-pointers in the fourth quarter buried Nymburk for good. Nymburk returns to the Czech Republic with the 0-3 in the league.
Kestutis Kemzura:
Congratulations to Krasnye Krylia on the win. We couldn't handle two players today--Kaspars Berzins and Scottie Reynolds. My team played poorly. There was practically no defense. On offense, we often attacked one-on-one, which didn't result in success. We'll look for the reasons and keep working.
vloženo: 09.10.2014 17:00 / přečteno: 30857x
« Back