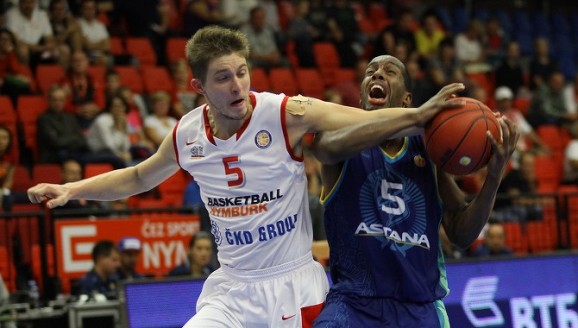 HOME WIN OVER ASTANA
Nymburk defeated Astana from Kazakhstan at home, 86-67, in Week 2 of the regular season. Thanks to an impressive team effort, we dominated over the first three quarters, turning the final period into a mere formality. With the win, Nymburk snaps its 3-game losing streak.
Turning Point of the game was when Astana went scoreless over the first four minutes of the third quarter and we took the opportunity to add to our lead. On top, 55-36 entering the final quarter, Nymburk rolled to its first win of the season.
Kestutis Kemzura
I think that we really played a good game today. We were focused from the very start and we played well on defense. Our team was especially good in the third quarter, when we gave up just nine points. We did a good job with the ball, which gave us a lot of good looks from the perimeter.
vloženo: 13.10.2014 17:11 / přečteno: 29658x
« Back