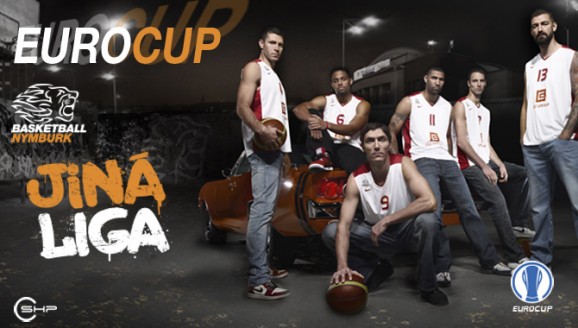 NYMBURK REACHES EUROCUP PLAY OFF
In Siena CEZ basketball Nymburk has lost with Motepaschi 84:86, but a two-point loss was good enough for Nymburk to make it to the Eurocup play-off. In the eight finals it is going to face the Russian UNICS Kazan team.
Nymburk needed to lose within maximum of eight points. At the end of the last quarter it erased Siena's two-digit lead scoring 10:2 and lost with a result that meant a victory.
Nymburk, Sienna and Haifa finished Group K with an even result of two victories and four losses, but it was the better score of mutual games that sent the Czech champions to play-off.
When Chimki Moscow downed Haifa on the same day, it became clear that the Nymburk and Sienna's clash winner will determine the second play-off participant.
After three quarters Montepaschi was leading 69:57. With less than three minutes to go, the home team was still ten points ahead.
Since then Nymburk allowed only two points of score to its opponent and it was Rancik with Page who scored the key baskets of the visitors.
Green paced Siena with 24 points, Spencer Nelson scored 15, and Benjamin Ortner 12 for the hosts. Rancik led Nymburk with 20 points and 6 rebounds. Rasid Mahalbasic added 18, while Page, Tre Simmons and Vlado Ilievski had 10 apiece.
vloženo: 20.02.2014 22:42 / přečteno: 32868x
« Back