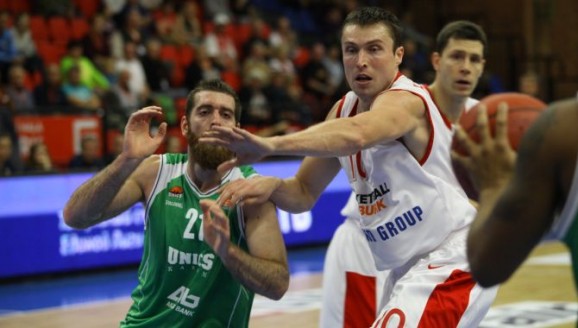 EC: DECISIVE TUESDAY IS COMING
Before the last round of Group G everything is open. This is the only group where no team is safe yet, as all four sides can advance on Tuesday when CEZ Basketball Nymburk (2-3) hosts Unics Kazan (3-2) and Strasbourg (3-2) welcomes Zenit St Petersburg (2-3).
Nymburk needs to win by 12 points or more over Kazan to have no worries about the second result. We still have a chance to advance if we win by more than eight, but we need a little help from Strasbourg in the process. In this case Strasbourg must win over Zenit at home. Any loss of Nymburk means the end in this season of Eurocup.
The deciding game against Kazan starts on Tuesday, 10th of February at 6:30pm, Tipsport arena Prague.
vloženo: 09.02.2015 15:15 / přečteno: 33228x
« Back